Hello, and welcome to the Third Bridge Creative Blogging Experience. This is post No. 1, and despite the low likelihood of anyone reading it except our moms (hi moms!), I should dispense with some basic introductory/biographical information nonetheless, in the event someone might use this post a few years from now for scholarly research and/or evidence in a civil suit.
And so: Third Bridge was started by myself and Sam Chennault in the fall of 2015. Sam is originally from Louisiana and likes Roberto Bolaño. I grew up in Southern California and played in a ska band. We met sometime around 2003, as writers in the Bay Area music scene, and we have been friends and colleagues ever since, surviving the great sinking of the journalism industry that transpired in the 2000s by paddling a two-man dingy to the magical island of digital content.
On said island, surrounded by mythical beasts with names like "product manager" and "SDE," Sam and I did pretty well. It turned out that the skills we'd cultivated as writers and editors—curiosity, collaboration, an ingrained respect for our reader, which in the tech world people referred to rather antiseptically as "users"—lent themselves to goals like increasing User Engagement, Audience Growth, and A.R.P.U., which stands for Average Revenue Per User. Thus, we became bilingual, as fluent in the language of conversion rates as we were, like, actual language.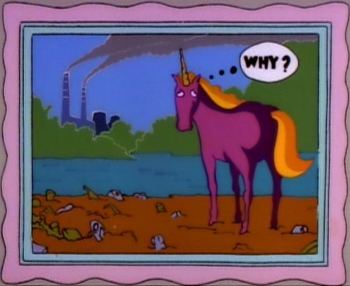 Now, were we crying a bit on the inside? Were our souls buckling somewhat every time our smug colleagues uttered the phrase "human capital" sans irony? Did we feel like Sad Unicorn as we rode the convoy of shuttle buses to the ostensible tech panacea that were our jobs? Yes, yes, and yes. The situation was not sustainable, free bagels be damned.
And so let us skip to 2015. I'd been sent packing during a round of layoffs the previous year, and Sam, bless him, had, of his own volition, unshackled himself from his set of golden handcuffs. As you'll remember from the beginning of this story (hello again, moms!), Sam and I got into this game as writers. We liked telling stories, and we liked working with likeminded individuals, of which we'd gotten to know a great many over the years. And so between our experience writing and editing and then our experience Managing Content—which, far from being limited to just writing, included overseeing video, design, photography, merchandising, newsletters, social media, and then OMG all the back end stuff that went into supporting and trafficking it all to various apps, sites, etc. So between all that experience, plus all the great writers, filmmakers, project managers, and just all around fantastic creative people that we knew, we should be able to start our own company, right?
Right. Exactly. And so here we are: Third Bridge Creative. This is blog post No. 1. The rest should speak for itself.
Image courtesy of
admin
| Third Bridge Creative